A new type of "Archelis FX Stick" of "Archelis FX" has been on sale since August 24, 2022.
This product has an improved foot shape and is approximately 15% lighter than the "Archelis FX" released in April 2021, and is designed for "sitting while standing" and "ease of movement. It is an assistive suit that reduces the physical burden on those who perform standing work that requires movement.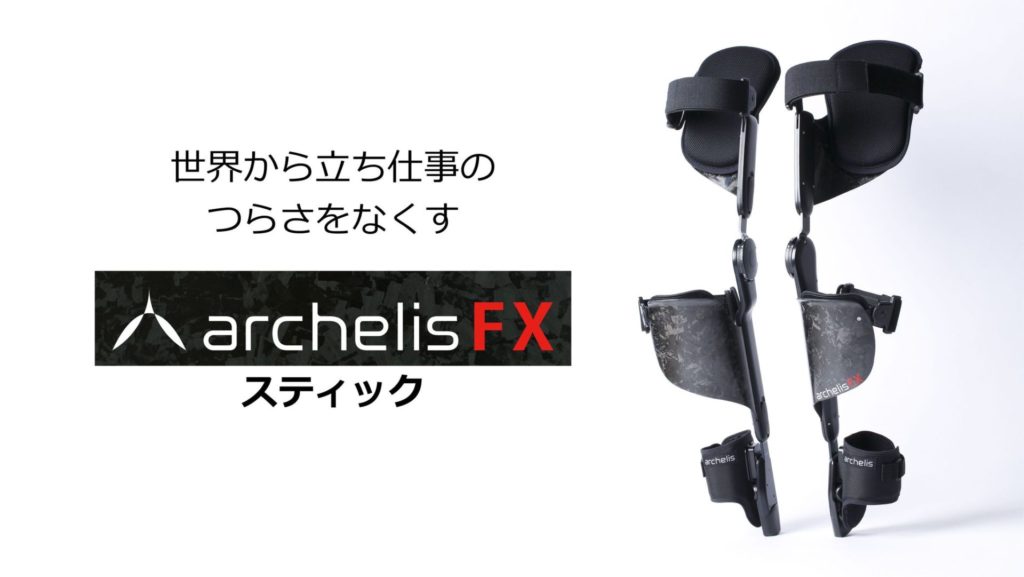 <About the Assistive Suit "Archelis FX" Stick
Product Features
Archelis FX is an assistive suit that reduces the burden on the legs and back caused by prolonged standing work. It is worn on the legs and supports the wearer's weight on the shins and thighs to make long hours of standing work easier.
Allows the wearer to walk while wearing the suit and work anywhere he/she likes while reducing the burden.
Simple construction, using no power source and only a mechanical mechanism to support the body
Can be worn by various body types with simple adjustment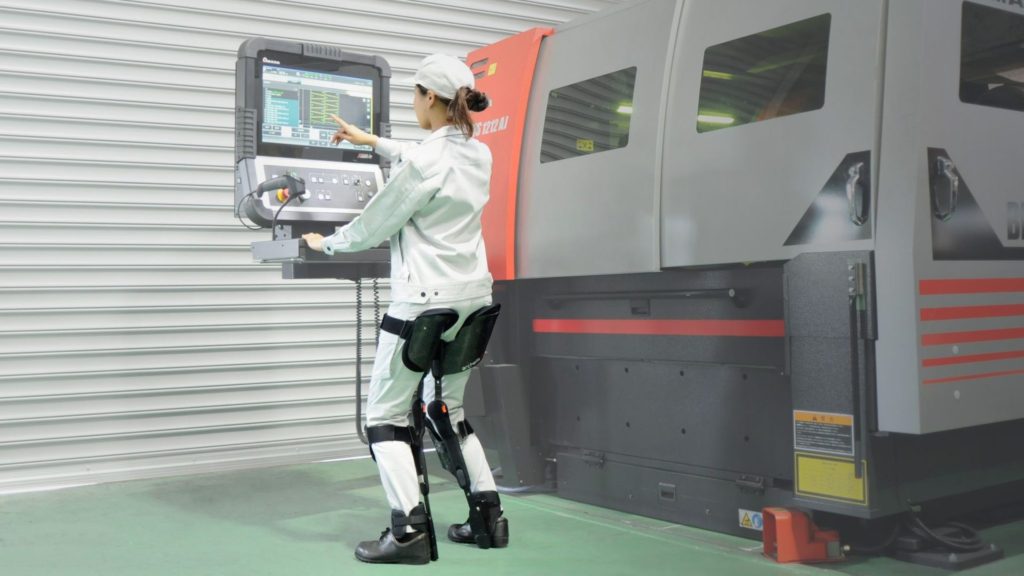 Improvements of the new type "Archelis FX Stick
Significantly improved foot structure makes walking easier and quieter
Weight reduction from 2.1kg to 1.8kg per leg (approx. 15%) by making it a stick
No more leg restraints, allowing more freedom of body posture.
Improved ease of mounting and dismounting (16 seconds for mounting, 9 seconds for dismounting)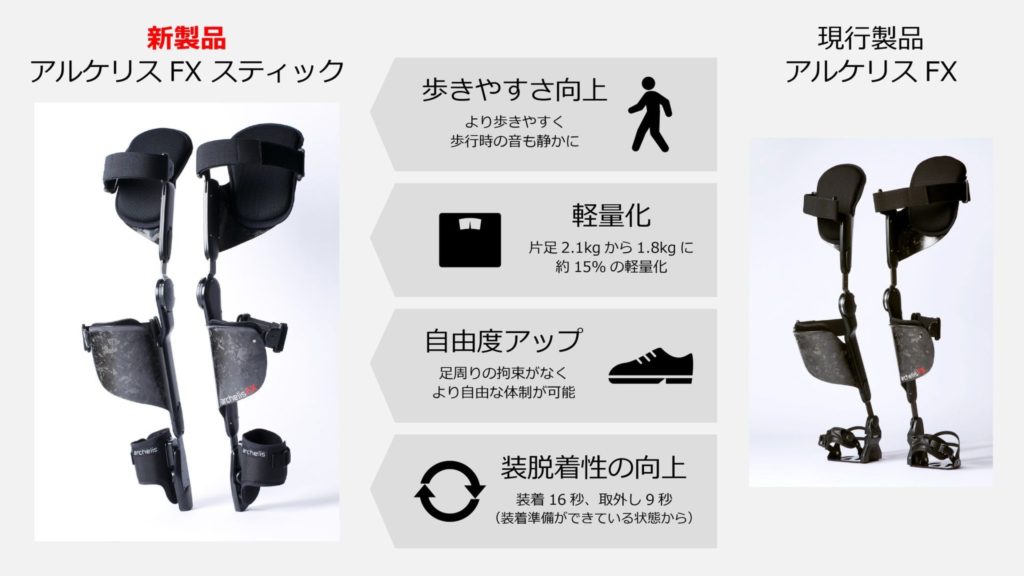 Long-awaited new type! Arcelis FX Stick," designed for ease of movement, is now on sale!(PR TIMES)