User testimonials
Medical Sector
MD, Ph.D. Professor and Chairman
Department of Gastroenterological Surgery
Graduate School of Medicine Yokohama City University
Itaru Endo
When I first saw archelis, I thought it's a robot. But its joints could move freely, so my feeling of hesitation completely disappeared. It was surprising that I could walk without any restrictions. I felt like I was extremely free. There is always a potential fear of falling backward in the semi-fixed condition. But, there's nothing like that for archelis. It is very stable. Our surgical operations sometimes last for 8-12 hours. In the case of archelis, we can mostly be in the sitting posture. So, I think the fatigue of standing for 12 hours and sitting for 12 hours is totally different.
---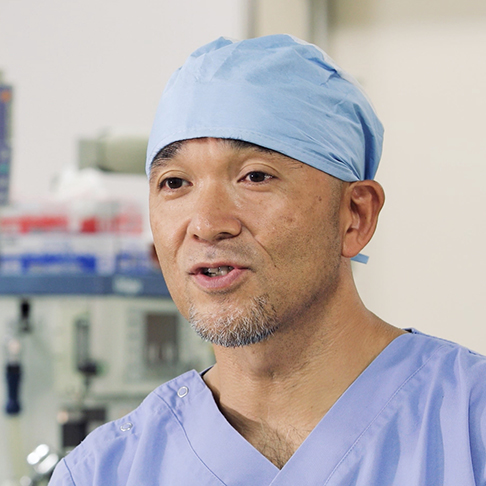 MD, FACS Director Weight Loss and Metabolic Surgery
Center Yotsuya Medical Cube
Kazunori Kasama
Absolutely easy!! Really. I used it when I was a surgical assistant and a scopist, and it was very stable. I have lower back pain and always wear a corset during operations. But if I can sit down, the burden on my lower back becomes much less. I can be in a sitting posture, so the overall stability is significant. And of course, I can walk, so I think it's an advantage that I can easily switch from an surgery assistant to a scopist.
---