Case study
"I recommend Archelis to all dentists.
Because it provides not only reducing the burden on your legs and lower back, but also getting a wider visibility during the treatment."
Dentist. Noriaki Sato
Haramachida Dental Clinic
Location : Machida city, Tokyo
Speciality: Dentistry, Pediatric dentistry, Dental surgery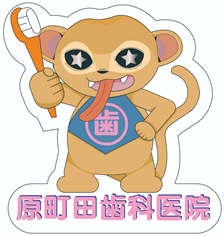 How did you come to introduce Archelis?
I had felt a strain on my back due to the posture during medical examinations.
I began considering purchasing several tools.
When I tried on Archelis in the examination room for the first time, I made sure that
"It would be useful for the treatment, especially maxilla."So, I purchased it.

As for the model, I considered which model was more suitable for me, "archelis FX (rachet buckle)" or "archelisFX Stick (Stick)". Finally, I chose "archelis FX" because if I got the attachment, I could use it as "archelis FX stick".I had expected the advantage of the scalability.

When I began using archelis FX,I felt something was not appropiate with my pedaling and my legs, so I also got the Stick attachment, finally I am using it as "archelis FX stick" now.
Have you experienced any positive effects from the introduction of Archelis?
I use it three or four times a day,I feel reducing my physical burden during standing work.
Archelis gives me more flexibility in my position compare to dental chair.

After using it, I realized that it gave me a wider visibility during the treatment.
For example, it is easier for me to examine maxillary molar centrals and treat with just a little change in position.
That's a good effect I didn't expect.
Moreover, I often asked by patients, "What are you using?"
It helps me a great conversation starter.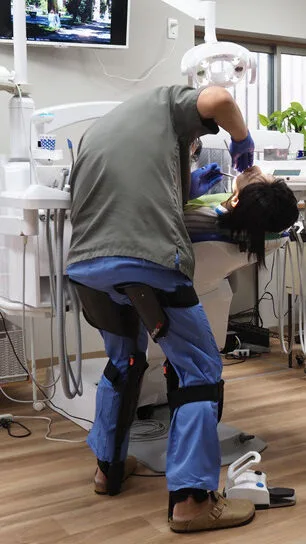 Who is Archelis recommended for?
I recommend this to all dentists.
Using Archelis, it can reduce not only my physical burden on my legs and lower back but also improving my performance,
such as better visibility, communicate with patients, so on.

As a result, I believe these benefits will help patients reduce the burden.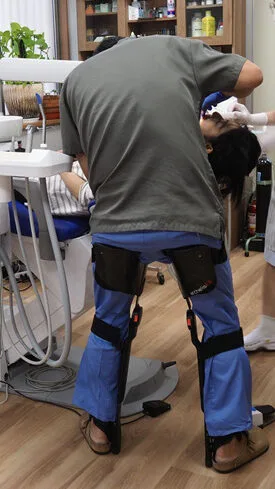 Thank you for your cooperation.
Please feel free to contact us for purchases and inquiries.