Case study
We had a young employee who was considering leaving the company due to back pain. Archelis succeeded in creating a safe and secure workplace!
Shinichi Nakamura
Representative Director
Shin-Ei Industries Co., Ltd.
Capital: 3 million yen
Number of employees: 43
Business activities: metal press processing and die manufacturing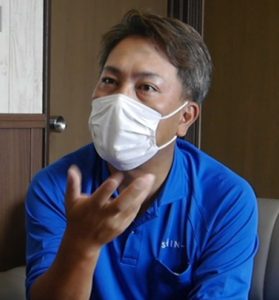 What challenges did you face before introducing Archelis.
During a regular meeting with employees, a male employee in his 20s who was in charge of lathe work told us that he was having difficulty continuing his current job due to pain from a hernia. The employee was working in a department responsible for custom order service.
​We were looking for a way to deal with the problem because we did not want to lose a young, talented employee who was going to play a key role in our company due to back pain.
Why did you introduce Archelis?
​Previously, Archelis was introduced by Mr. Fujisawa, the CEO of Archelis.
When an employee consulted with me about back pain, I immediately asked him to come to the demonstration.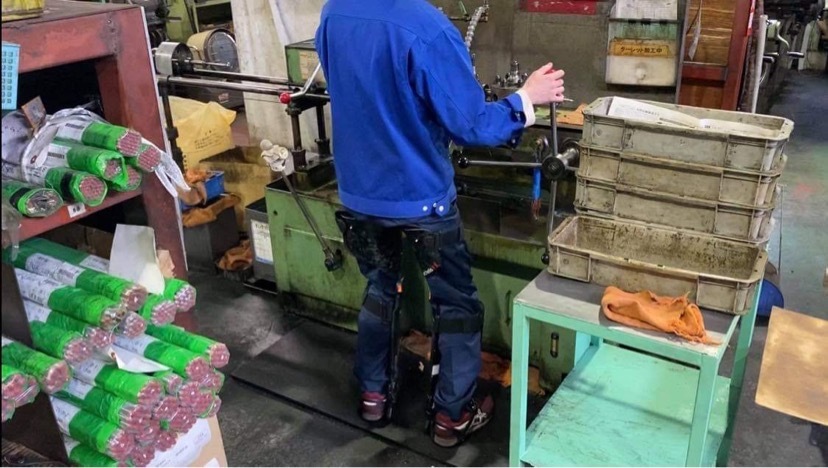 Why did you decide to introduce Archelis?
Since work efficiency is important in metal presses and die making, it was essential not to affect the movement and posture of the work. In that respect, Archelis is different from other fatigue reduction tools. It does not affect work efficiency while reducing fatigue. In addition, it requires no space at all, can be move freely while wearing, and no power supply required. Archelis is a perfect tool to solve our problems.
Also, when an employee who was thinking of retiring due to hernia tried it on Archelis, he liked it very much. He said, "I think I can work for a long time," so we decided to introduce it.
​We were also pleased that the product lecture during the demonstration was very easy to understand.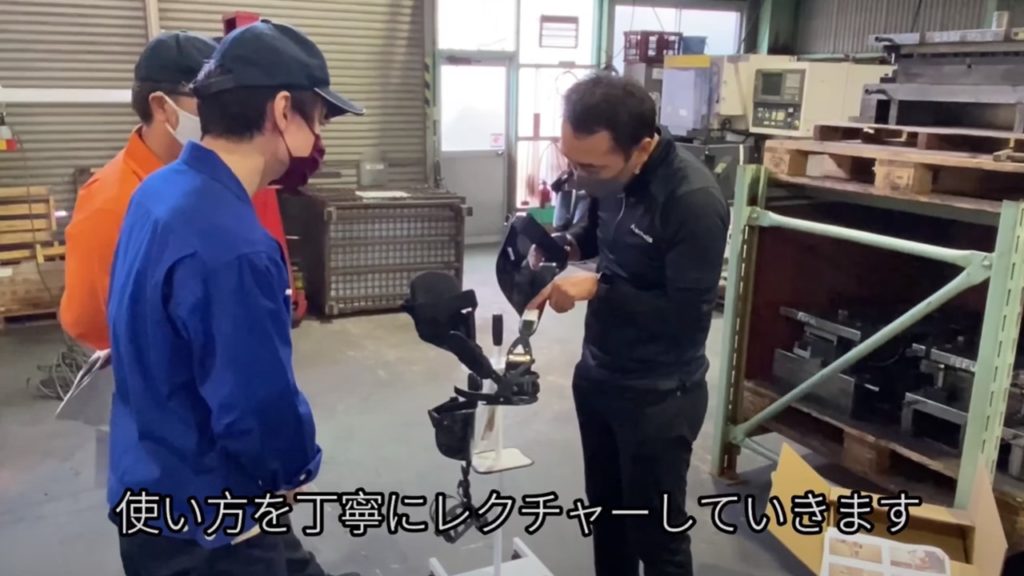 Have you seen any positive effects from the introducing of Archelis?
Above all, the expression on the faces of the young employee who had been suffering from back pain changed. I think he is delighted that the company listened to his request and introduced Archelis.
​He tells me that wearing the Archelis allows him to maintain a comfortable posture without leaning forward, and that makes his work much easier.
​For small and medium-sized enterprises, the source of competitiveness is to hire human resources, train them to become full-fledged workers and keep them working for a long time to pass on their skills.
We are very happy that we were able to create an environment that will allow our employees to work in good health for a long time to come.
Thank you for your cooperation
the case study of Shin-Ei Industries
​Please feel free to contact us for purchases and inquiries.