Case study
Thanks to Archelis, I no longer need a corset for back pain. If it were not for Archelis, I would not perform surgery.
What challenges did you face before introducing Archelis?
All spinal surgery operations are basically performed standing for long periods of time. Moreover, wearing a lead-filled protector for radiation protection, the body is subjected to a load of 5 to 10 kilograms during the operation. I myself have always suffered from back pain and had to wear a medical corset while performing surgeries. Then I found Archelis and immediately recognized it as a great product at the demo, so I bought it. Actually, I perform operations at both Kyoto Renesas Hospital and Ayabe Renesas Hospital, so I purchased two units and use them at both hospitals.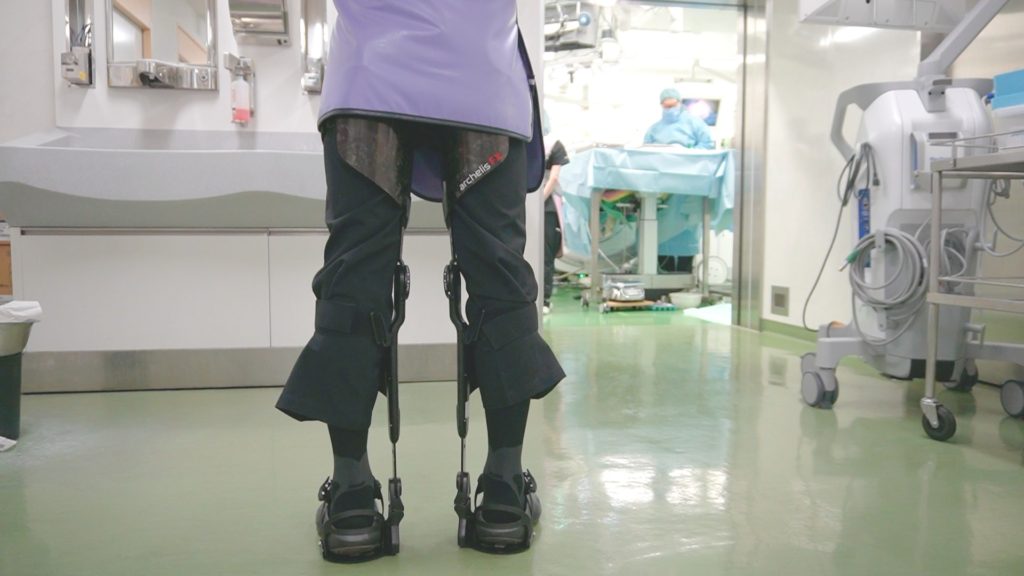 How do you feel about the Archelis?
I have no problem pedaling while wearing Archelis, and the weight does not bother me much. I never switch modes during operations. I always sit or walk in stand mode. Moving to the other side of the operating table is also no problem once you get used to it.
The operation lasts about four hours at the most. By using Archelis, I can keep my energy and stamina up. So now, I can't do surgery without it.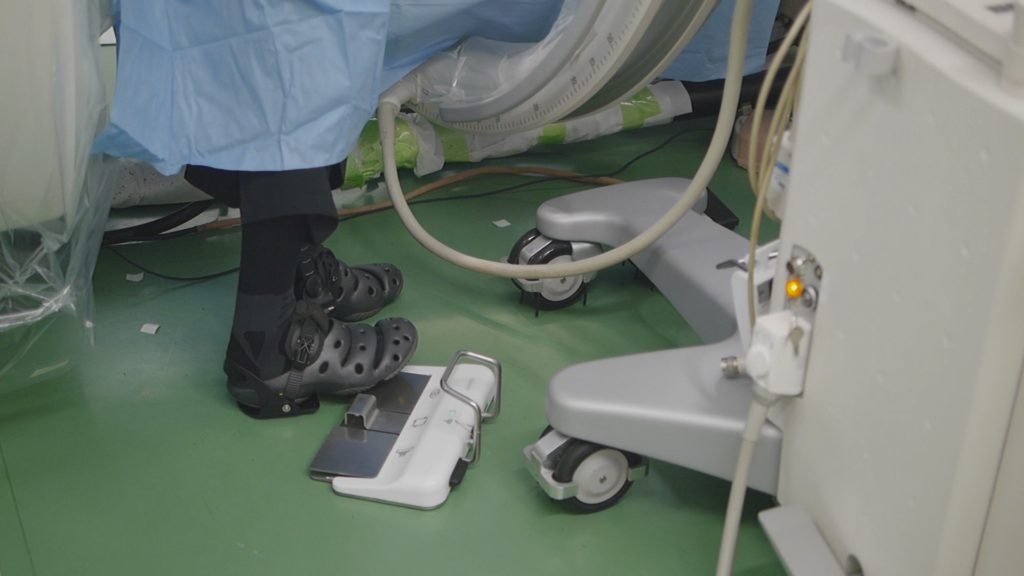 How do you feel about Archelis?
My body is really comfortable while wearing Archelis. I do about 10 surgeries a week, and I use Archelis in all 10 of them. I don't even need a corset anymore. As a doctor specializing in back surgery, I no longer need a corset by wearing Archelis. I think this fact shows how good Archelis is. Without Archelis, I would not have had the surgery.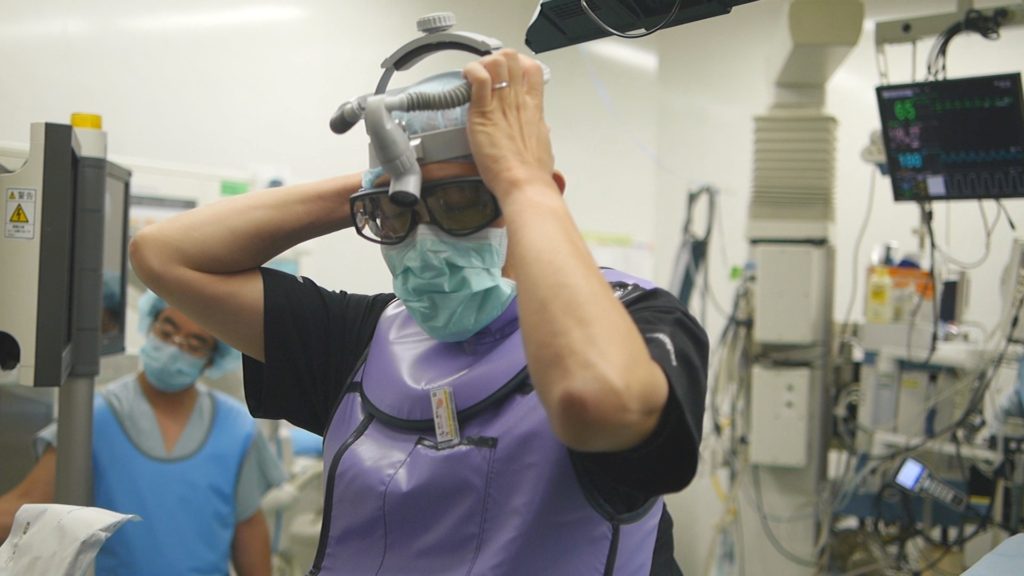 Who do you recommend Archelis?
I recommend it to doctors who perform operations that require long hours and protectors. I think it is applicable not only to spine surgeries, which I perform, but also to endovascular surgeries that use an angiography device. After all, if you perform an operation while feeling the strain on your body, you will lose your concentration. The use of Archelis will help you to maintain your concentration, so I think that doctors who feel physical strain during operations should definitely use Archelis. I also recommend Archelis from the viewpoint of preventing back pain.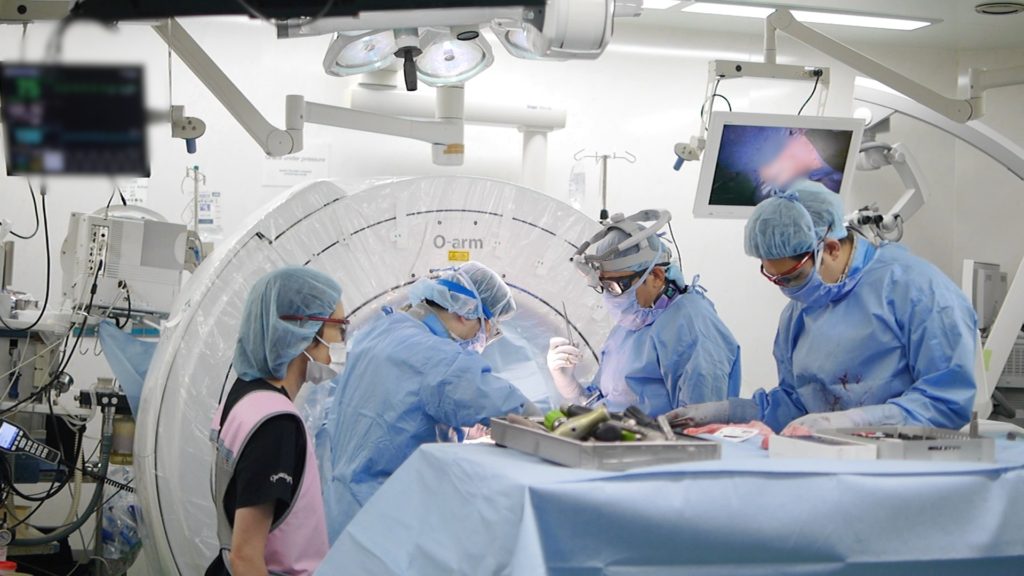 Thank you for your cooperation.
Click here for a video of the case study of Dr. Fukaya
購入やお問い合わせはお気軽にご連絡ください。