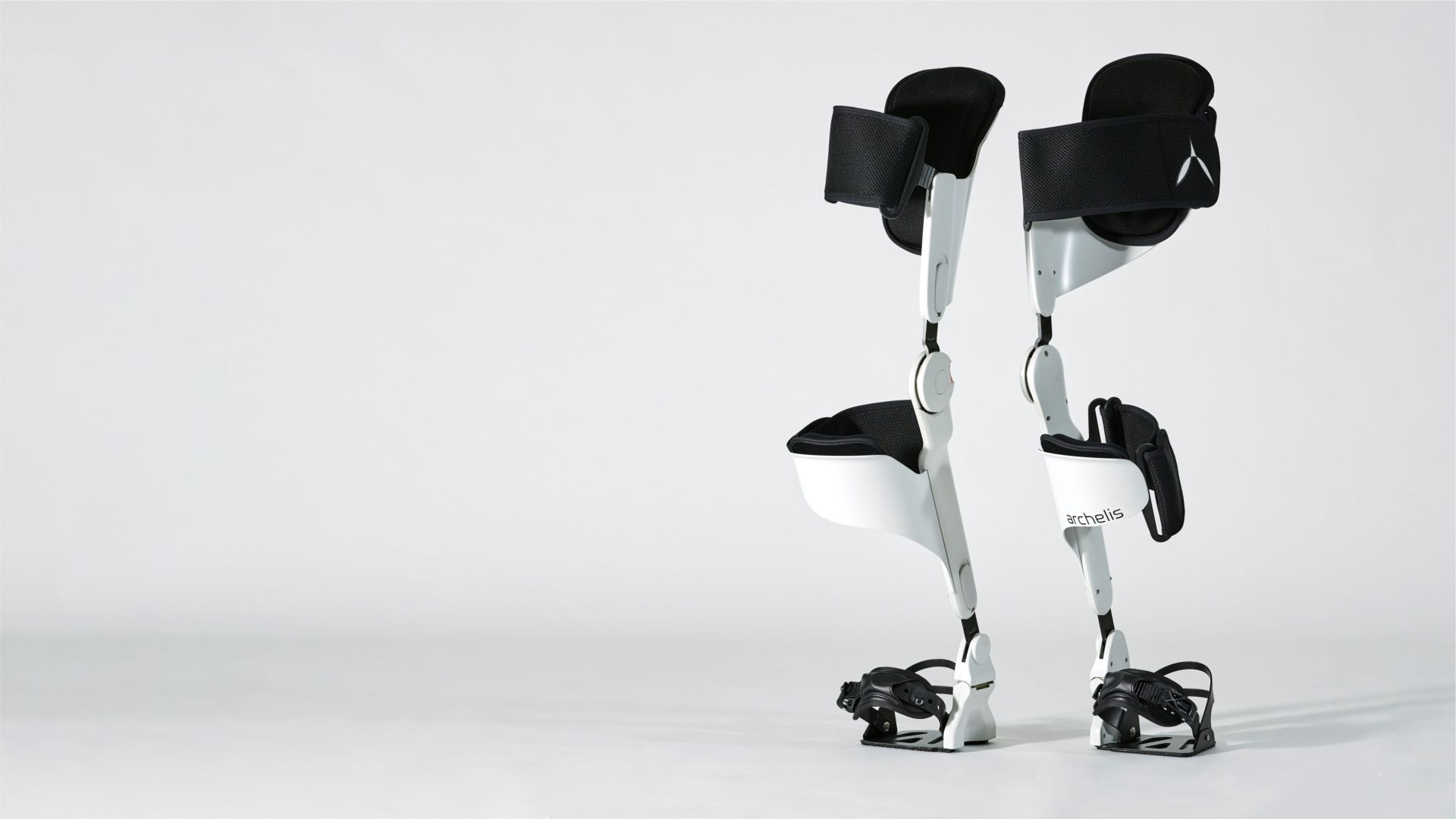 Exclusive for Medical Distributors
Get to know about Archelis more

Product introductions, catalog, case studies
and more are available for download.

Social Issues We Solve
Shortage of surgeons and aging population.
Due to minimally invasive catheter and laparoscopic procedures,
and the increase in the number of surgeries, etc.
The situation surrounding surgeons is becoming increasingly severe.
We Archelis believes that reducing the physical burden
on physicians during operations is necessary
to realize a high-quality, sustainable healthcare delivery system.

What is Archelis?
Archelis reduces the burden on surgeons' feet and legs.
For product features and specifications, please visit our product page.
Product Comparison
Archelis is available in three types with different part structures and materials. You can select the type best suited to your work environment and process.
JIS (Japanese Industrial Standards)
The "Structure and Test Methods of Wearable Lower Limb Support Devices for Work Support" was established as a Japanese Industrial Standard JIS as a standard for the mechanism of Arcellis.
Why Archelis is good for your legs and back
We will explain why Archelis can reduce the load during standing work based on scientifically verified data.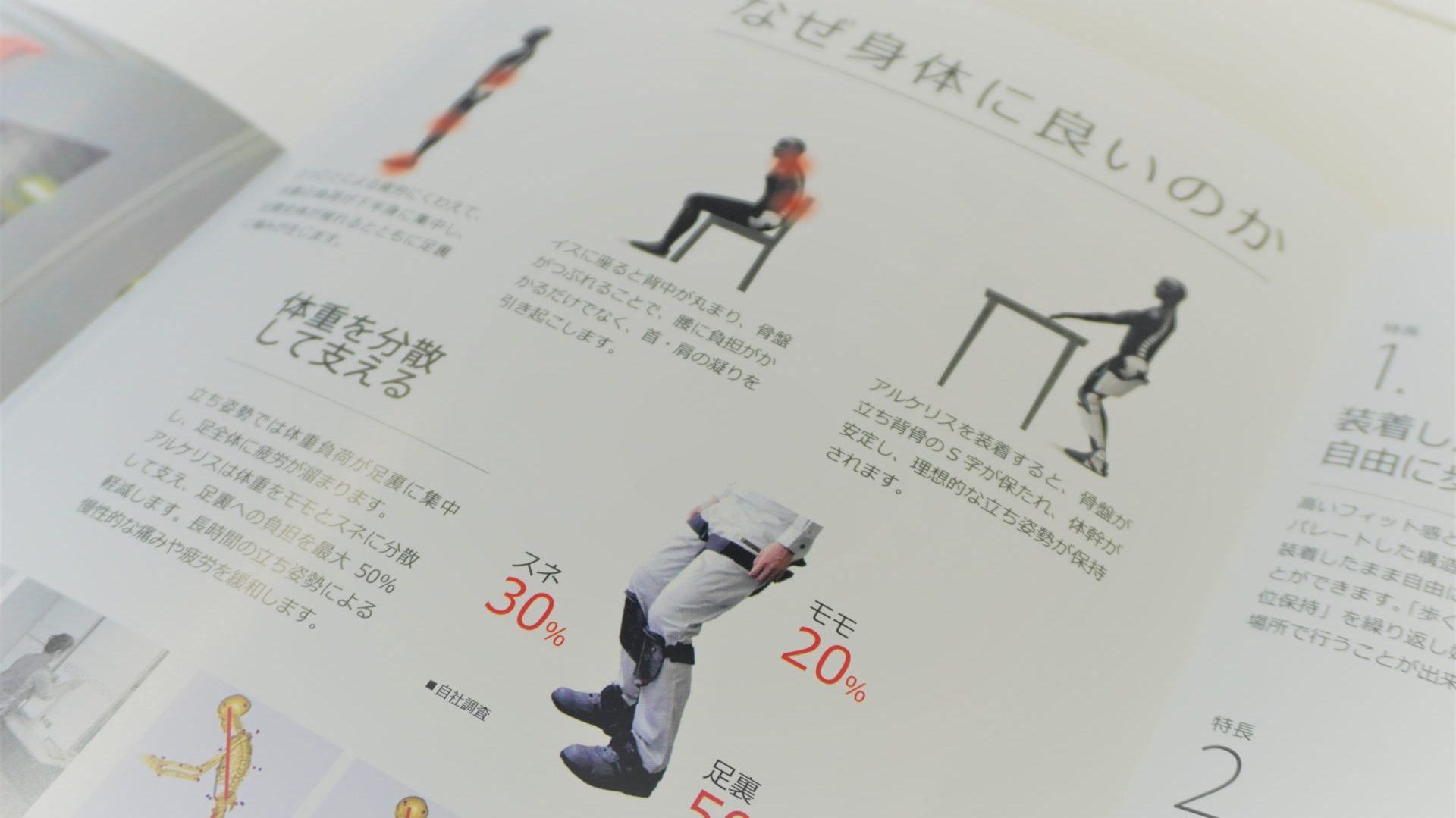 FAQ
Questions and Answers about Archelis products, operation, safety, care and purchase.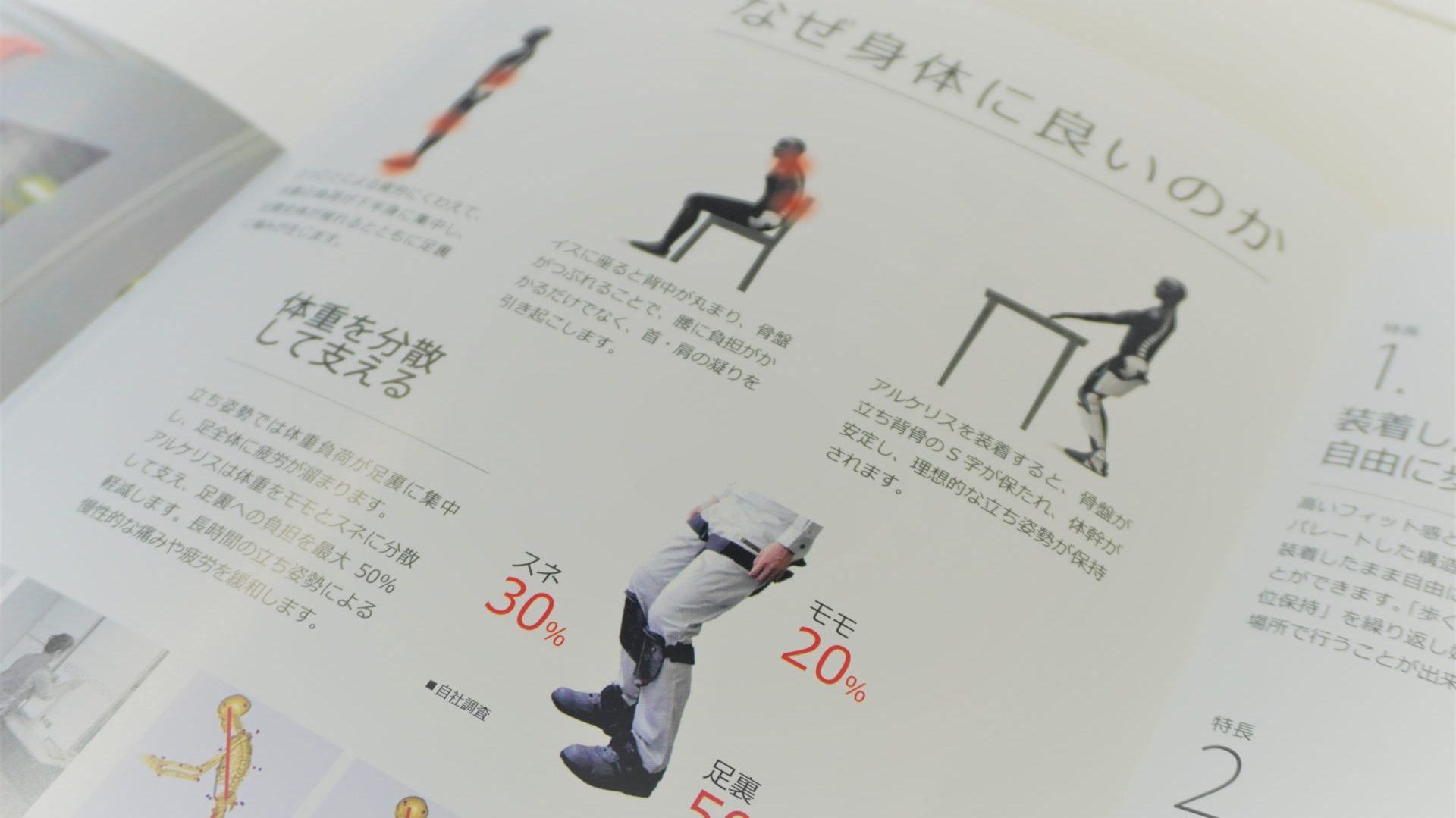 List of Facilities
This is a document for distributors only. (Updating)
This is a spreadsheet of the list of medical facilities that have introduced Arcelis. Arcelis is currently being introduced in more than 20 prefectures throughout Japan.
導入事例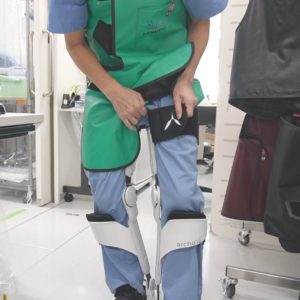 Since the introduction of Archelis, I feel less tired the next day. I recommend it to physicians who wear heavy protectors.
Dr. Kawahito has been a specialist in cardiac catheterization for 20 years. However, he has always suffered from back pain due to the burden of lead protectors for radiation protection. We asked him about the effects of introducing Archelis and how he operates the catheter and pedals while wearing it.
Shizuoka City Shizuoka Hospital
Head of Department Cardiologist,
Cardiac Catheter Ablation Specialist
Dr. Mitsutomo Kawato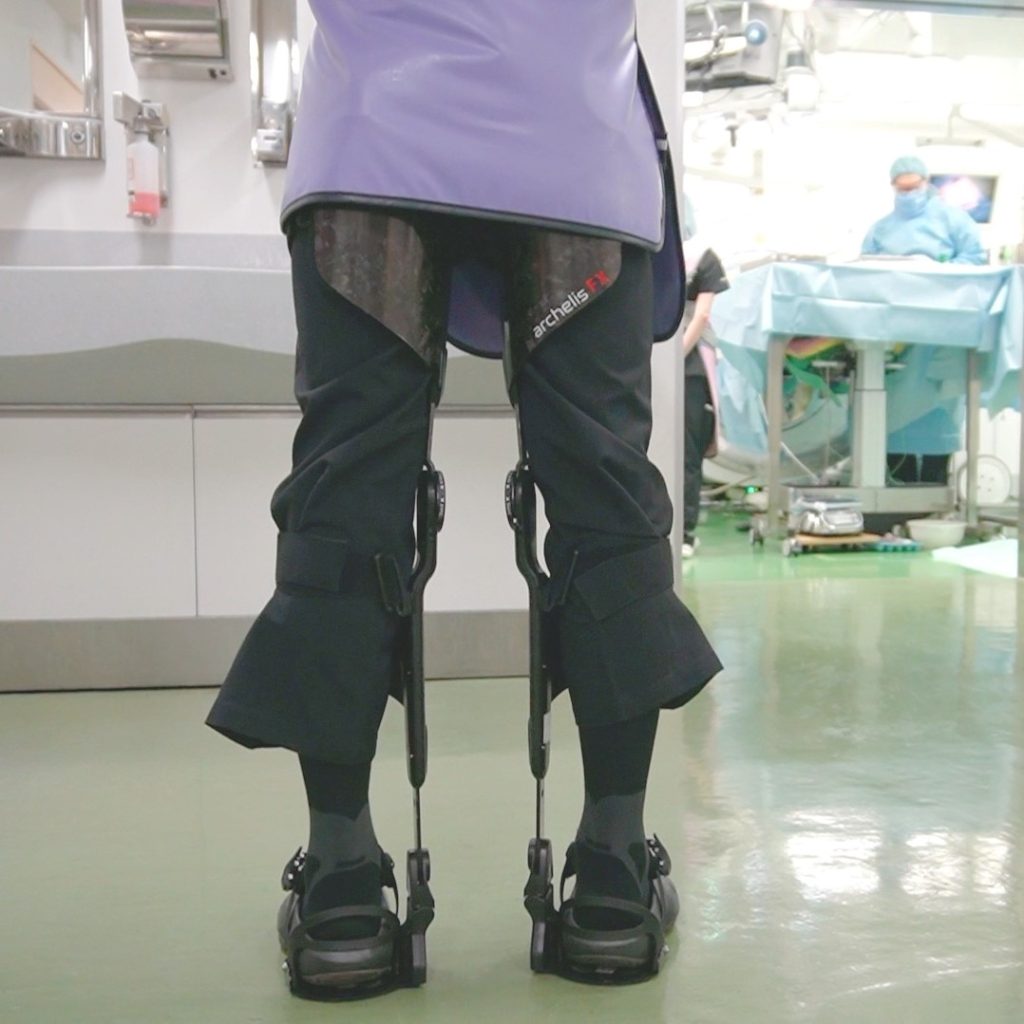 Thanks to Archelis, I no longer need a corset for my back pain. If it were not for Archelis, I would not have surgery.
Dr. Fukaya, an expert in spinal surgery who performs more than 350 surgeries a year, has used Archelis in every surgery since its introduction. We asked him how he came to the conclusion that he would not perform surgery without Archelis.
Ayabe Renaiss Hospital
Deputy Director, Department of Neurosurgey
Dr. Kenji Fukaya
一緒に導入事例ムービーを作りませんか?
インタビュー撮影依頼を受付中です。
弊社スタッフがドクターのインタビュー撮影に伺います。
弊社にて編集したのち、ドクターおよび病院様にご確認いただき、公開となります。インタビュー動画は代理店様がご活用いただけます。
深くアルケリスを知るためのコンテンツ
学会・展示会
展示会への出展情報はこちらからご確認ください。展示会場では実際にアルケリスを装着体験することができます。
ウェビナー情報
販売店様向けにzoomを用いたウェビナーを開催しています。最新の導入事例やデモレクチャー時のノウハウなど販促に役立つ情報発信を行っています。また、発表内容については随時募集しておりますので、問い合わせフォームよりお願いいたします。なお、アーカイブ配信は本ページからご視聴いただけます。
メルマガ(隔週水曜日配信)
販売店様向けにメルマガを配信しております。メールアドレスを登録していただくと、アルケリスに関する最新情報をお届けします。アーカイブページでは過去の記事一覧を閲覧できます。
デモのやり方はイマイチ分からない。




そんな時はぜひ、勉強会を開催しませんか?
弊社スタッフが貴社へ伺い、ドクターへのデモや販売活動についての勉強会を実施させていただいております。開催日程や実施内容はご希望にあわせることが可能です。

FAQ
How many product catalogs are available?

There are three types of product catalogs: Arcelis-specific catalogs, Arcelis FX catalogs, and Arcelis general catalogs.
You can download PDF files from "Catalogs".

カタログを販売店に送付してもらえますか?

はい、送付可能です。
問い合わせの種類から「資料送付依頼」を選択し、フォームに必要事項をご記入ください。